Our Services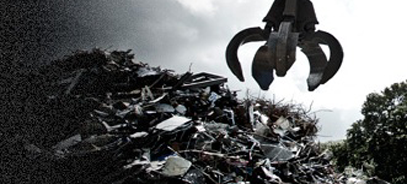 NAZ METAL TECHNOLOGY SDN. BHD. has been the (PSP) Preferred Service Provider for many companies as a main Scrap buyer and waste management solution provider. Our professional service and utilities mean we can always pick up your recyclable Scrap anytime during working hours. Professional, well-monitored processes ensure that every piece of your Scrap is accounted for.

We make an effort to keep our clients happy so they will keep doing business with us. As a result, you will find that our Scrap prices beat out the prices offered by other Scrap buyers.  We are committed to providing you with the high quality services that you deserve. We appreciate and respect your business with us. We are confident enough to say that nowhere else will you find this level of professional customer service.

For commercial and industry Scrap the services we provide are in line with latest certifications for environmentally safe and hazard-free methods. Rest assured, we do it right and we do it well so there are no legal, financial or professional repercussions.

We offer you competitive prices for the Scrap we buy. Then we recycle it using safe, hazard-free, environment friendly processes using the expertise of certified technicians and industry-grade equipments to finally generate the material for other industrial needs.

In dealing with the buying of Scrap metal, we emphasize competitive prices and customer satisfaction as one of our strongest advantage compared to other Scrap metal companies. Naz Metal Technology Sdn Bhd is always closely monitoring the situation on the market and is in accordance to the most current information and is adjusting its prices. We strongly believe that the price range among Scrap metal buyers should reflect the situation with the economic crisis. This is one of the reasons why our Company is being highly valuated among the industries today.

Our work attitude and Company policy is strongly focused on results with zero waste and premium quality products. With our high ethical standard procedures we are constantly maximizing recycling activities in line with the strategy which has proven to be environmental friendly and completely energy efficient. In this way our Company is giving a significant contribution to the green technology and green policy issues.
Compare our quotes and you'll find that our buying prices are higher than any Scrap metal buying service in the market.
Contact us today to find out more.
SOME OF THE NON METALLIC SCRAP THAT WE BUY
Recyclable Plastics
PET or PETE is made of polyethylene terephthalate It is commonly found on water, soft drink, and juice bottles.
HDPE is made of high-density polyethylene You find on shampoo bottles, milk jugs, and laundry detergent bottles.
PVC is made of poly vinyl chloride PVC is used in shower curtains, pipes and some fashion accessories : These have to be handled carefully as it is reported to be a carcinogen.
LDPE is low-density polyethylene Commonly used in shopping bags, reusable food containers and baby bottles. May only be used as shopping bags for recycling.
PP is polypropylene PP is most often found as yogurt and deli take-out containers and reusable food storage like Tupperware.
PS is polystyrene Commonly found stamped on plastic egg containers, takeout food boxes and plastic silverware.
Services Provided
SOME OF THE METALLIC SCRAP THAT WE BUY
ALUMINUM
COBALT
COPPER
BRASS
EXOTIC METALS
GERMANIUM
CARBIDE
GOLD
HASTELLOY
IRON
INCOLOY
INCONEL
LEAD
MOLYBDENUM
MOLLY
MONEL
NICKEL
NICKEL ALLOY
NIOBIUM
PALLADIUM
PLATINUM
RHODIUM
SILVER
STAINLESS STEEL
STEEL
TANTALUM
TITANIUM
TUNGSTEN
ZINC
ZIRCONIUM